NCLT and NCLAT – Applicability in CS December 2016 exams
Notifications/Amendments /Changes came into force six months prior to the exams will be applicable for that exam.
National Company Law Tribunal (NCLT) and National Company Law Appellate Tribunal (NCLAT) were notified by the Ministry of Corporate Affairs vide notification dated 1st June, 2016. Further the NCLT Rules and NCLAT Rules, 2016 were notified by MCA on 21st July, 2016.
In this regard ICSI has issued an announcement to clarify the provisions that are applicable to December, 2016 exams. Hence, following provisions of the Act will be applicable for the exams but relevant rules which were notified on 21st July, 2016 will not be applicable.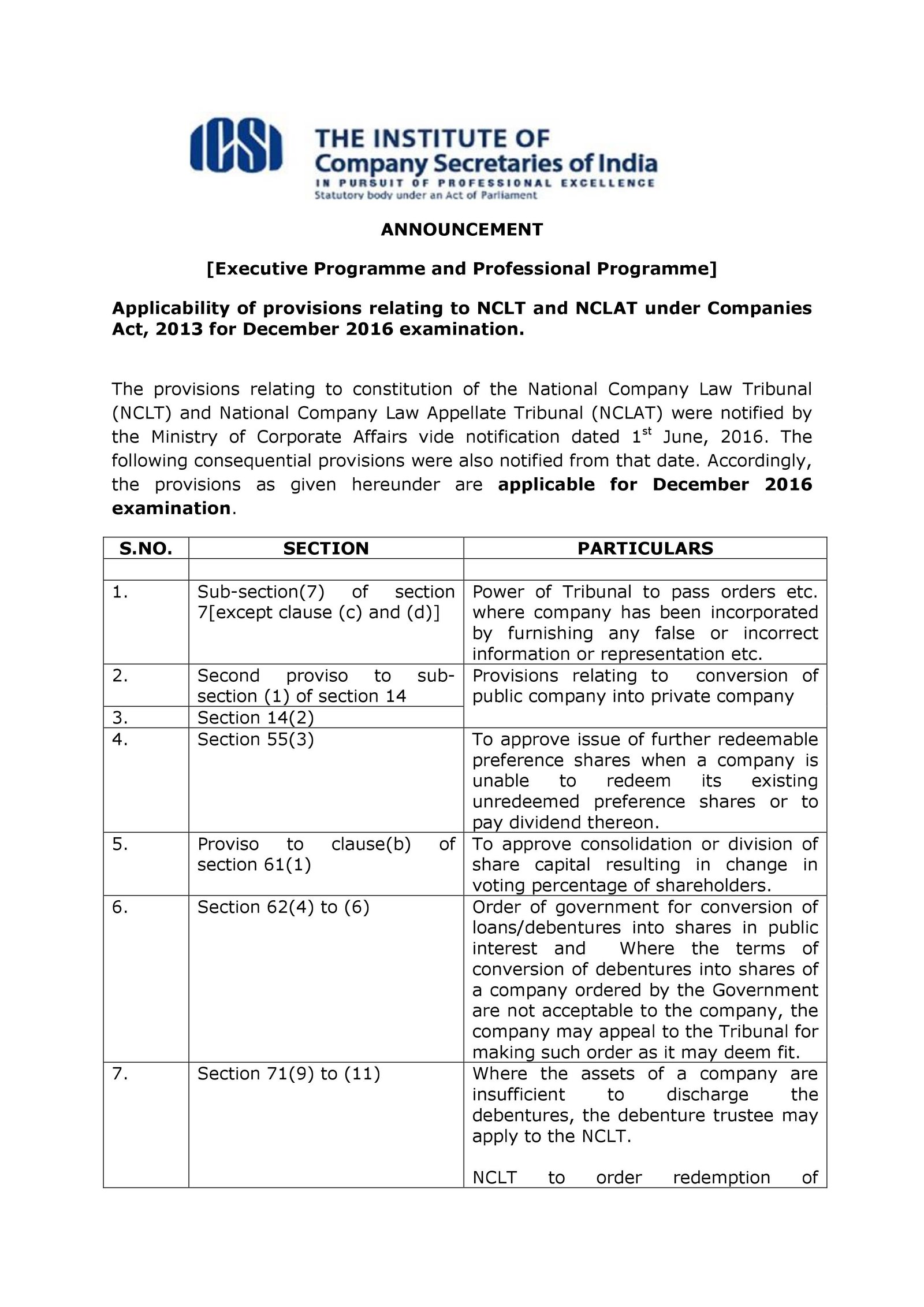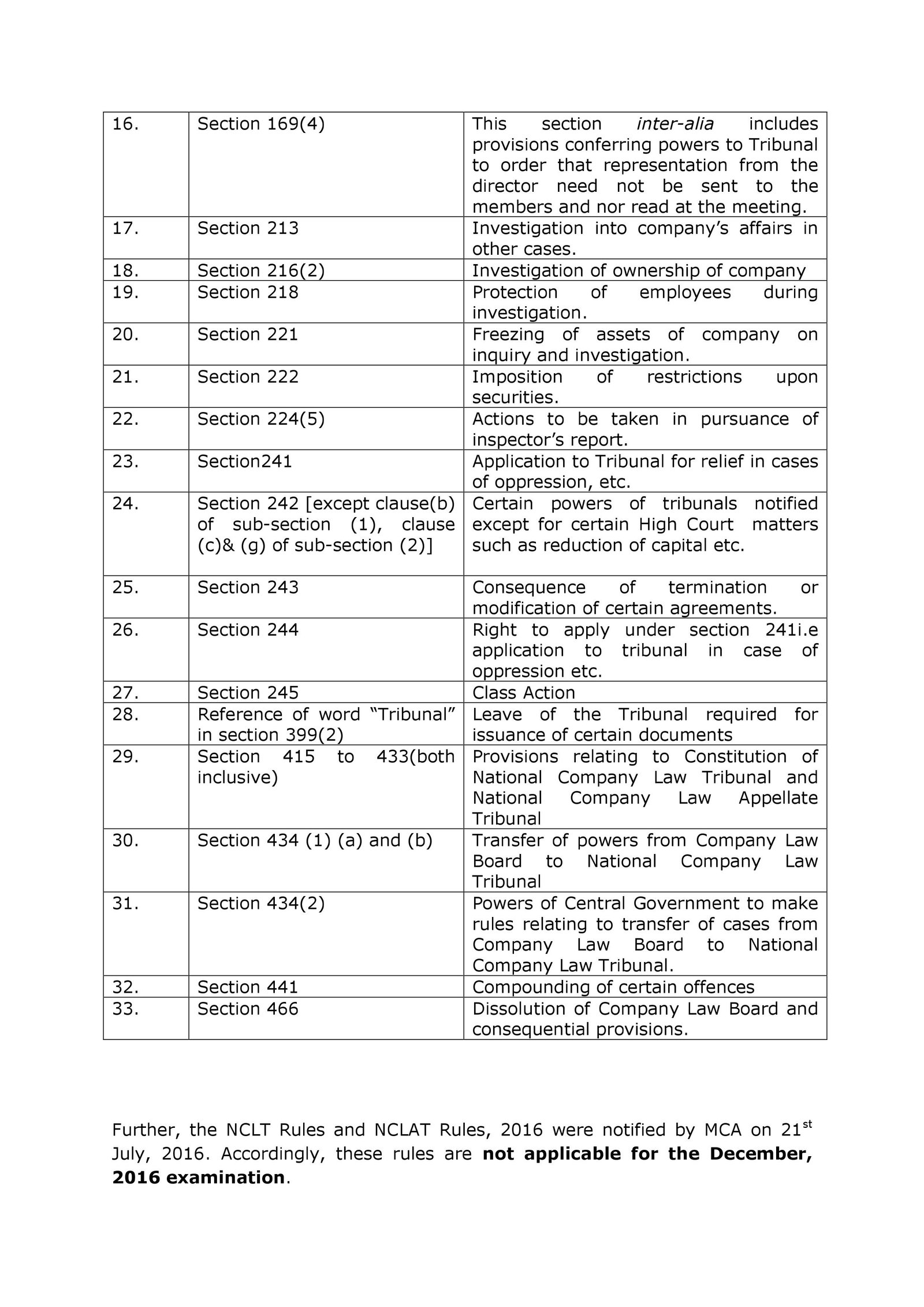 PDF of the same can be found from the following link :- ICSI